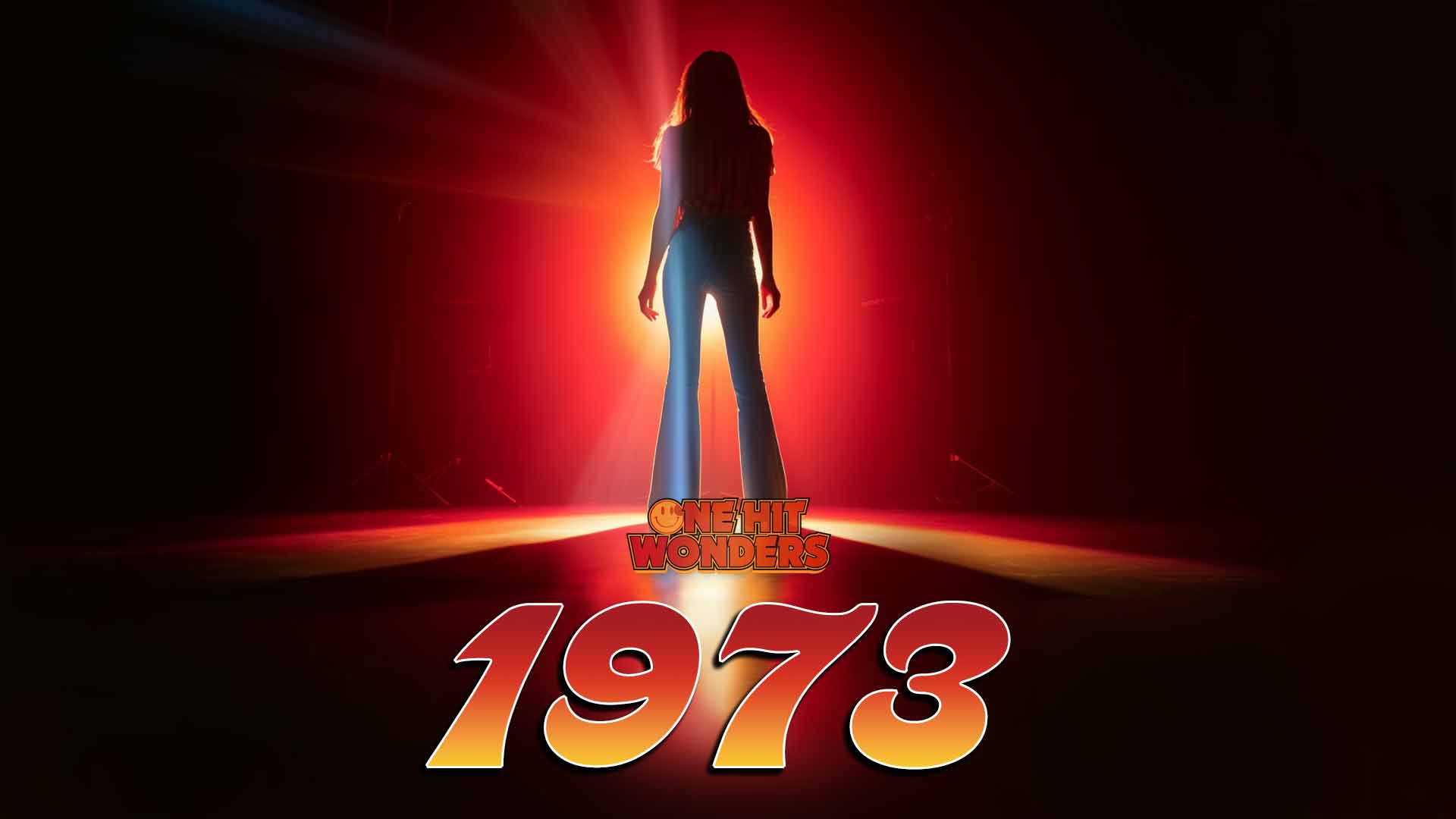 1973 One Hit Wonders & Artists Known For One Song
Avenging Annie
Andy Pratt
Andy Pratt is an American rock music singer-songwriter, whose musical style has ranged from rock and pop to jazz and blues.
Auch Sprach Zarathustra
Deodato
Deodato, born Eumir Deodato Almeida, is a Brazilian pianist, composer, arranger, and record producer known for his eclectic fusion of genres.
Back When My Hair Was Short
Gunhill Road
Gunhill Road is an American folk-rock band that was active mainly in the early 1970s.
Bad, Bad Leroy Brown
Jim Croce
Jim Croce was a popular American folk singer and songwriter, known for his storytelling style in songs. He tragically died in a plane crash in 1973.
Bongo Rock
The Incredible Bongo Band
The Incredible Bongo Band was an instrumental ensemble formed by producer Michael Viner, its music has been widely sampled in hip-hop music.
Brother Louie
Stories
Stories was an early 1970s rock and pop music band based in New York, best known for this hit single, which topped the Billboard Hot 100 chart.
Control Of Me
Les Emmerson
Les Emmerson is a Canadian singer-songwriter, best known as the frontman for the Ottawa-based band Five Man Electrical Band.
Could You Ever Love Me Again
Gary & Dave
Gary & Dave were a Canadian pop duo who enjoyed success in Canada and had some international success in the Netherlands and the UK.
Daisy A Day
Jud Strunk
Jud Strunk was an American country-pop singer-songwriter and comedian, best known for this novelty hit.
Dead Skunk
Loudon Wainwright Ill
Loudon Wainwright III is an American songwriter and actor, who is also the father of musicians Rufus Wainwright, Martha Wainwright, and Lucy Wainwright Roche.
Dueling Banjos
Eric Weissberg & Steve Mandell
Eric Weissberg was an American banjo player and multi-instrumentalist best known for his performance on this tune from the movie "Deliverance".
Dueling Tubas
Martin Mull
Martin Mull is an American actor who has worked in television, film, and music, with a substantial career in comedy.
Frankenstein
Edgar Winter Group
Edgar Winter Group was an American rock band led by Edgar Winter, the multi-instrumentalist younger brother of blues musician Johnny Winter.
Good Morning
Michael Redway
Michael Redway is a British singer and songwriter who has written songs for numerous artists and scored films.
He
Today's People
Today's People were a lesser-known group in the 70s, known mainly for this hit single.
Hello Stranger
Fire & Rain
Fire & Rain were an American folk-rock duo active in the early 70s, comprised of Manny Freiser and Patti McCarron.
Hocus Pocus
Focus
Focus is a Dutch progressive rock band known for its instrumental compositions and incorporation of yodeling and whistling.
I Been Watchin' You
The South Side Movement
The South Side Movement was a 1970s American soul and R&B group from Chicago.
I Don't Know What It Is, But It Sure Is Funky
Ripple
Ripple was an American funk band from Michigan, which was active in the early to mid-70s.
Last Tango In Paris
Doc Severinson
Doc Severinsen is an American jazz trumpeter who served as the band leader for "The Tonight Show Starring Johnny Carson".
Love And Happiness
Earnest Jackson
Earnest Jackson is a lesser-known soul and R&B singer from the 70s, known mainly for his singles on the Stone Records label.
Love Jones
Brighter Side Of Darkness
Brighter Side of Darkness was an American R&B/soul group. The group, from Chicago, was formed in 1972 while the members were high school students.
Memory
Menage
Menage was an American R&B group from the early 70s, known for this hit single.
Montana
Frank Zappa and The Mothers of Invention
Frank Zappa and The Mothers of Invention were known for their blend of rock, jazz, and classical music alongside satirical lyrics. Zappa was a self-taught composer and performer, and his diverse musical influences led him to create music that was often impossible to categorize.
Music Everywhere
Tufano & Glammarese
Tufano & Giammarese are an American rock music duo, previously members of the band "The Buckinghams".
Only Love
Bill Quateman
Bill Quateman is an American singer-songwriter who started his musical career in the Chicago folk clubs in the late 1960s.
Outlaw Man
David Blue
David Blue was an American folk music singer-songwriter and actor, known as part of Bob Dylan's Rolling Thunder Revue in the 70s.
Painted Ladies
Ian Thomas
Ian Thomas is a Canadian singer-songwriter, brother to comedian and actor Dave Thomas.
Paper Roses
Marie Osmond
Marie Osmond is an American singer, actress, and member of the show business family the Osmonds. Although she was never part of her family's singing group, she gained success as a solo country music artist in the 1970s and 1980s.
Parrty
Maceo & The Macks
Maceo & The Macks was a funk and soul music group led by saxophonist Maceo Parker, who was a key part of James Brown's band during the 1960s.
Personality Crisis
New York Dolls
New York Dolls were an American rock band, formed in New York City in 1971. They were one of the first bands of the early punk rock scenes.
Playground In My Mind
Clint Holmes
Clint Holmes is a British-born American singer-songwriter best known for this hit. He also served as Joan Rivers' sidekick and announcer on Fox's "The Late Show".
Pressure Drop
Toots & the Maytals
Toots & the Maytals are a Jamaican musical group, one of the best known ska and rocksteady vocal groups, who were key figures in popularizing reggae music.
Right Place Wrong Time
Dr. John
Dr. John, born Malcolm John Rebennack Jr., was an American singer and songwriter, whose music combined blues, pop, jazz, boogie-woogie, and rock and roll.
Rock N Roll
Kevin Johnson
Kevin Johnson is an Australian singer-songwriter, known for his storytelling song style.
Rock On
David Essex
David Essex is an English musician, singer-songwriter, and actor. He has had an extensive music, stage, and screen career for over four decades.
Satin Sheets
Jeanne Pruett
Jeanne Pruett is an American country singer and songwriter, also known for her hit "Satin Sheets", which became a standard in the genre.
Show and Tell
Al Wilson
Al Wilson was an American soul singer best known for the hit song "Show and Tell", and in the UK for the earlier hit, "The Snake".
Silly Wasn't I
Valerie Simpson
Valerie Simpson is an American songwriter and R&B singer, who together with her husband Nick Ashford was part of the songwriting-production team known as Ashford & Simpson.
Slow Motion
Johnny Williams
Johnny Williams, an American soul singer from Detroit, Michigan, had a few chart hits in the 1970s.
Smoke Gets In Your Eyes
Blue Haze
Blue Haze was a British pop group that performed a rendition of "Smoke Gets in Your Eyes" that reached the top 40 on the UK Singles Chart.
Smokin' in the Boys Room
Brownsville Station
Brownsville Station was an American rock band known for their high energy performances and raucous rock anthems, like this song, which became a top ten hit.
Soul Makossa
Afrique
Afrique was a studio group gathered by the producer Larry Page in UK for recording a cover of Manu Dibango's "Soul Makossa".
Soul Makossa
Manu Dibango
Manu Dibango was a Cameroonian musician and songwriter who played saxophone and vibraphone. He developed a musical style fusing jazz, funk, and traditional Cameroonian music, and his song "Soul Makossa" is often considered the first disco record.
Soul Song
Joe Stampley
Joe Stampley is an American country music singer who had several hits in the 70s and 80s, crossing over to the pop charts with songs like "Soul Song".
Stop, Wait & Listen
Circus
Circus was a pop band from the 70s, not widely known, but released a few singles during their active years.
Stuck in the Middle With You
Stealers Wheel
Stealers Wheel was a Scottish folk rock/rock band formed in 1972 by former school friends Joe Egan and Gerry Rafferty. "Stuck in the Middle" was used in Quentin Tarantino's debut film "Reservoir Dogs".
Super Fly Meets Shaft
John & Ernest
John & Ernest was a comedy duo known for their routine of performing conversations using snippets of popular songs.
That's Why You Remember
Kenny Karen
Kenny Karen is a relatively lesser-known singer who had a few singles in the early 70s.
The Lord Knows I'm Drinking
Cal Smith
Cal Smith was an American country singer and guitarist, most famous for his 1974 hit "Country Bumpkin".
The Message
Cymande
Cymande is a British funk group that was active in the early 1970s. The band was formed by musicians from Guyana and Jamaica and is known for their fusion of funk, soul, reggae, and jazz.
The Morning After
Maureen McGovern
Maureen McGovern is an American singer and Broadway actress, well known for her renditions of movie theme songs.
The Night The Lights Went Out in Georgia
Vicki Lawrence
Vicki Lawrence is an American actress, comedian, and pop music singer known for her co-starring role on The Carol Burnett Show, of which she was part of the cast from 1967 to 1978.
This Is Your Song
Don Goodwin
Don Goodwin is a relatively obscure singer from the 70s, who released a few singles.
Vado Via
Drupi
Drupi, born Giampiero Anelli, is an Italian pop-rock singer, best known for his works in the 70s.
Walk On The Wild Side
Lou Reed
Lou Reed was an American musician, singer, and songwriter, best known as the guitarist, singer and main songwriter of the Velvet Underground, and for his solo career that spanned five decades.
West Coast Woman
Painter
Painter was a Canadian rock band, formed in Calgary, known for their hit "West Coast Woman".
Wildflower
Skylark
Skylark was a Canadian pop/rock band active from 1971 to 1973, and is known for the debut of renowned musician and producer David Foster.
You Can Do Magic
Limmie & Family Cookin'
Limmie & Family Cookin' was an American family pop group, led by singer and songwriter Limmie B. Good.
You're A Lady
Peter Skellern
Peter Skellern was an English singer-songwriter and pianist, known for his ballad style. Later in life, he was ordained as a deacon and priest of the Church of England.