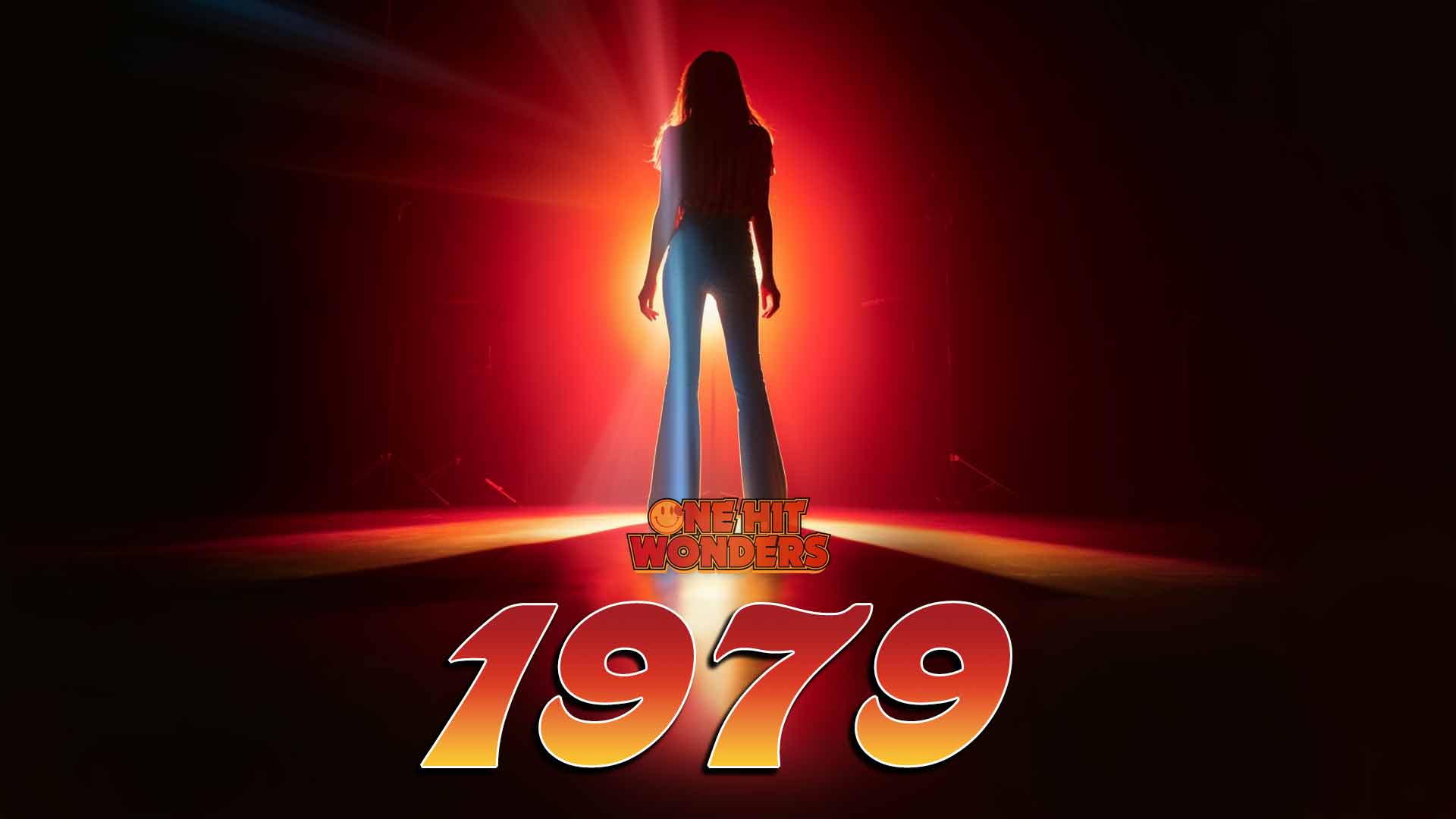 1979 One Hit Wonders & Artists Known For One Song
A Little Lovin (Keeps The Doctor Away)
The Raes
The Raes were a Canadian husband and wife duo known for their disco sound in the late 1970s.
Ain't No Stoppin' Us Now
McFadden and Whitehead
McFadden and Whitehead were an American songwriting, production, and recording duo, known for their work with Philadelphia International Records.
Ain't That Enough For You
John Davis
John Davis was a disco musician popular during the 1970s.
All Things Are Possible
Dan Peek
Dan Peek was a founding member of the popular folk-rock band, America.
Baby I Want You
Funky Communication Committee
Funky Communication Committee was a band known for their blend of funk and soul.
Bang A Gong
Witch Queen
Witch Queen was a Canadian disco group that released several hits in the late 70s.
Bela Lugosi's Dead
Bauhaus
Bauhaus is considered the founding band of goth rock.
Born To Be Alive
Patrick Hernandez
Patrick Hernandez is a French singer who had a worldwide hit with "Born to Be Alive" in 1979.
Bustin' Loose part 1
Chuck Brown and the Soul Searchers
Chuck Brown is known as "The Godfather of Go-Go", a subgenre of funk that originated in the Washington, D.C. area.
Children Of The Sun
Billy Thorpe
Billy Thorpe was an English-born Australian singer-songwriter and producer. He saw success in the 1970s with his hard rock band, Billy Thorpe & the Aztecs.
Come To Me
France Joli
France Joli is a Canadian singer, best known for "Come to Me," a hit in her native country and the United States when she was just 16.
Chase
Giorgio Moroder
Giorgio Moroder is an Italian singer, songwriter, and DJ, and a three-time Academy Award-winning composer. He is frequently credited with pioneering synth disco and electronic dance music.
Chuck E.'s In Love
Rickie Lee Jones
Rickie Lee Jones won the Grammy for Best New Artist after her debut album was released in 1979.
Cruel To Be Kind
Nick Lowe
Nick Lowe is an English singer-songwriter and producer who helped shape punk rock with his early production work for Elvis Costello.
Cuba
Gibson Brothers
The Gibson Brothers are a France-based musical group, originating from Martinique, who had their greatest success during the disco boom of the late 1970s.
Dancer
Gino Soccio
Gino Soccio is a Canadian disco record producer of Italian descent, who gained fame in the disco era.
Dancin'
Grey & Hanks
Grey & Hanks were a pair of prolific songwriters and producers who had a brief career as a performing duo in the late '70s.
Dancing In The City
Marshall Hain
Marshall Hain was a British pop-rock duo, known for their 1978 hit "Dancing In The City".
Do You Think I'm Disco?
Steve Dahl
Steve Dahl is an American radio personality and humorist known for his mordant sense of humor.
Don't Hold Back
Chanson
Chanson was an American studio-based disco group from the late 1970s.
Don't You Write Her Off
McGuinn, Clark and Hillman
McGuinn, Clark and Hillman were a supergroup made up of former members of The Byrds.
Driver's Seat
Sniff 'n' the Tears
Sniff 'n' the Tears is a British rock band best known for their 1978 song "Driver's Seat".
Easy To Be Hard
Cheryl Barnes
Cheryl Barnes is an American actress and singer known for her show-stopping performance in the 1979 film version of Hair.
Elena
Marc Tanner Band
The Marc Tanner Band was an American rock band from the late 1970s.
For Love
Pousette – Dart Band
The Pousette-Dart Band was an American soft rock group active in the 1970s and early 1980s, led by singer/songwriter Jon Pousette-Dart.
Get Used To It
Roger Voudouris
Roger Voudouris was an American singer-songwriter best known for his 1979 hit "Get Used to It".
Girl of My Dreams
Bram Tchaikovsky
Bram Tchaikovsky is a British vocalist and guitarist, and a former member of the punk rock band The Motors.
Got To Be Real
Cheryl Lynn
Cheryl Lynn was discovered on the reality show "The Gong Show" before launching a successful solo career.
Got To Give In To Love
Bonnie Boyer
Bonnie Boyer was an American singer who was a member of Stevie Wonder's Wonderlove.
Groove Me
Fern Kinney
Fern Kinney was a member of the southern soul trio Quiet Elegance.
Haven't Stopped Dancing Yet
Gonzalez
Gonzalez was a British R&B and funk band.
Heart To Heart
Errol Sober
Errol Sober is a reggae singer who has worked with artists like Jimmy Cliff and Dennis Brown.
Heaven Must Have Sent You
Bonnie Pointer
Bonnie Pointer was a member of the Grammy-winning group The Pointer Sisters.
Here I Go (Fallin' In Love Again)
Frannie Golde
Frannie Golde is an American songwriter, musician, and singer, who co-wrote songs for artists like The Pussycat Dolls and Celine Dion.
Hey, St. Peter
Flash and the Pan
Flash and the Pan was an Australian new wave musical group formed in 1977 by Harry Vanda and George Young, both former members of The Easybeats.
Highway Song
Blackfoot
Blackfoot is a Southern rock band from Jacksonville, Florida, which during the 1970s and 1980s was one of the top touring rock acts in the U.S.
Hit Me With Your Rhythm Stick/Reasons To Be Cheerful
Ian Dury & The Blockheads
Ian Dury & The Blockheads were a British rock and funk band, led by Ian Dury, known for their humorous and often provocative lyrics.
Hold On
Ian Gomm
Ian Gomm is a British singer-songwriter who was the lead guitarist for the band Brinsley Schwarz.
I Do Believe In You
Pages
Pages was a pop rock band active during the late 1970s and the early 1980s. The members went on to form the band Mr. Mister.
I Do The Rock
Tim Curry
Tim Curry is an English actor, voice actor and singer, best known for his work in a diverse range of theatre, film, and television productions.
I Got My Mind Made Up (You Can Get It Girl)
Instant Funk
Instant Funk was an American disco and funk band, who had several hits in the late 70s and 80s.
I Just Can't Control Myself
Nature's Divine
Nature's Divine was a disco group from the late 70s.
I Need You
Euclid Beach Band
The Euclid Beach Band was a rock band from Cleveland, Ohio best known for their hit single "There's No Surf in Cleveland."
I Never Said I Love You
Orsa Lia
Orsa Lia is a singer from New York who had some disco hits in the late 70s.
I Still Have Dreams
Richie Furay
Richie Furay is an American singer, songwriter, and Rock & Roll Hall of Fame member who is best known for forming the bands Buffalo Springfield and Poco.
If You Want It
Niteflyte
Niteflyte was an American funk group, whose members later worked with artists like Chaka Khan and Whitney Houston.
I'm Not Gonna Cry Anymore
Nancy Brooks
Nancy Brooks is a country music artist who had some success in the late 70s and early 80s.
It Must Be Love
Alton McClain & Destiny
Alton McClain & Destiny was an American disco girl group from the 1970s.
Just Another Night
Ian Hunter
Ian Hunter is an English singer-songwriter who is best known as the lead singer of the English rock band Mott the Hoople.
Keep On Dancin'
Gary's Gang
Gary's Gang was an American R&B/pop rock group best known for their U.S. Top 40 hit "Keep On Dancin',"
Keep On Running Away
Lazy Racer
Lazy Racer was a rock band in the late 70s known for their mix of soft rock and pop.
Kiss In The Dark
Pink Lady
Pink Lady is a Japanese pop music duo of the late 1970s and early 1980s, featuring Mie and Kei.
Knock on Wood
Amii Stewart
Amii Stewart is an American disco/soul/dance-pop singer, dancer and actress most famous for her hit disco record cover of Eddie Floyd's "Knock on Wood".
Lazy Eyes
T.M.G.
T.M.G., or Ted Mulry Gang, was a popular Australian rock band during the 1970s.
Livin It Up (Friday Night)
Bell and James
Bell and James were an American soul group from Philadelphia, Pennsylvania, had a hit with "Livin' It Up (Friday Night)" in 1979.
Los Angeles
X
X is an American punk rock band, formed in Los Angeles in 1977.
Love and Desire Part 1
Arpeggio
Arpeggio was a disco band in the late 70s and early 80s.
Love Me Tonight
Blackjack
Blackjack was an American rock band, active from 1979–1980, featuring Michael Bolton and Bruce Kulick.
Makin It
David Naughton
David Naughton is an American actor and singer known for his starring roles in the horror film An American Werewolf in London (1981) and the Disney comedy Midnight Madness (1980).
Mirror Star
Fabulous Poodles
The Fabulous Poodles were a British pre-new wave band formed in 1975.
Mistrusted Love
Mistress
Mistress was a funk band in the late 70s.
Money
The Flying Lizards
The Flying Lizards were an experimental English new wave band, known for their quirky covers of popular songs.
Motown Review
Philly Cream
Philly Cream was a soul and disco band in the late 70s.
Music Box Dancer
Frank Mills
Frank Mills is a Canadian pianist and recording artist, best known for his solo instrumental hit "Music Box Dancer".
My Love Is Music
Space
Space is a French band that created electronic and disco music, widely considered one of the pioneers of the French electronic music scene.
New York Groove
Ace Frehley
Ace Frehley is a founding member and the original lead guitarist of the rock band KISS.
Oh Honey
Delegation
Delegation, a British soul musical group, strongly influences the American R&B and soul music scene, especially during the late 70s.
One More Minute
Saint Tropez
Saint Tropez was an all-female band known for their risqué album covers and for incorporating violin into disco music.
One Way Love
Bandit
Bandit was a British rock band formed by Jim Diamond and featured members of the Australian band, AC/DC.
Pinball, That's All
Bill Wray
Bill Wray is a cartoonist and illustrator, recognized for his work on The Ren & Stimpy Show.
Please Don't Leave
Lauren Wood
Lauren Wood is an American singer-songwriter notable for her duet "Fallen" in the movie Pretty Woman.
Pop Music
M
M is a project by English musician Robin Scott, who said that the project was about communication, not music.
Pow Wow
Cory Dale
Cory Dale is a relatively unknown artist who released only a few singles in the late 1970s.
Radioactive
Gene Simmons
Gene Simmons is best known as the bassist and co-lead singer of KISS, and he is renowned for his on-stage antics, including breathing fire.
Remember (Walking In The Sand)
Louis Goffin
Louis Goffin is a Grammy-nominated American producer and songwriter, the son of famous songwriting duo Carole King and Gerry Goffin.
Ring My Bell
Anita Ward
Anita Ward was a schoolteacher before becoming a one-hit wonder with "Ring My Bell".
Rock and Roll Dancin'
Beckmeier Brothers
Beckmeier Brothers, also known as Beckmeier Bros., are best known for their work as session musicians.
Romeo's Tune
Steve Forbert
Steve Forbert is an American pop music singer-songwriter and was named one of the "new Dylans" in the late 70s.
Saturdaynight
Herman Brood
Herman Brood was a Dutch singer and artist, and one of the Netherlands' most notorious rock musicians due to his lifelong drug struggles.
She's Got A Whole Number
Keith Herman
Keith Herman was a mid-1970s solo pop singer with limited releases.
Shoot Me (With Your Love)
Tasha Thomas
Tasha Thomas was a well-known American disco and soul singer and songwriter, who also did acting in films like "The Wiz".
Since You've Been Gone
Cherie and Marie Currie
Cherie and Marie Currie are sisters who were part of the all-female rock band The Runaways in the 1970s.
Sinner Man
Sarah Dash
Sarah Dash was a member of the 60's girl group Patti LaBelle & the Bluebelles which later morphed into Labelle in the 70's.
Slip Away
Ian Lloyd
Ian Lloyd is best known as the lead singer of Stories, the band that had a #1 hit with a cover of Hot Chocolate's "Brother Louie".
Souvenirs
Voyage
Voyage was a French disco and pop/funk group, known for their dance and disco hits.
Starry Eyes
The Records
The Records were an English power pop band formed in 1978. They are best remembered for the hit "Starry Eyes".
Stay The Night
The Faragher Brothers
The Faragher Brothers were a blue-eyed soul-disco band made up of four siblings.
Stillsane
Carolyn Mas
Carolyn Mas is an American singer-songwriter, guitarist, keyboardist, and record producer.
Stumblin In
Suzi Quatro
Suzi Quatro is an American rock singer-songwriter who had a string of hit singles in the 1970s, breaking barriers as a female bass player.
Such A Woman
Tycoon
Tycoon was an active American rock band from 1976 to 1981 managed by the same management company as Meat Loaf.
The Devil Went Down To Georgia
Charlie Daniels Band
The Charlie Daniels Band is best known for their country and southern rock music, with "The Devil Went Down to Georgia" being one of their biggest hits.
The Football Card
Glenn Sutton
Glenn Sutton was a significant figure in the Nashville country music community as a songwriter and producer.
The Shape Of Things To Come
The Headboys
The Headboys were a Scottish pop/rock band, best known for their hit "The Shape Of Things To Come".
The Topical Song
The Barron Knights
The Barron Knights are a British humorous pop group, best known for their parodies of popular songs.
There But For The Grace Of God Go I
Machine
Machine was a funk/disco group, best known for their socially-conscious 1979 single "There But For The Grace of God Go I".
Too Late
Shoes
Shoes is an American power pop band, formed in Zion, Illinois in 1974 by brothers John and Jeff Murphy, and Gary Klebe.
Touch Me Baby
Ultimate
Ultimate was a disco group active in the late 70s and early 80s, mainly known for club hits.
Touch Me When We're Dancing
Bama
Bama is best known for their 1979 single "Touch Me When We're Dancing", which was later covered by The Carpenters.
Video Killed The Radio Star
Buggles
The Buggles were an English new wave band, best known for "Video Killed The Radio Star" — the first music video ever played on MTV.
What's A Matter Baby
Ellen Foley
Ellen Foley is an American singer and actress who has appeared on Broadway and in TV shows like "Night Court". She also collaborated with the band Meat Loaf.
Where Will Your Heart Take You
Buckeye
Buckeye was an American pop-rock band from the late 1970s. Their biggest hit, "Where Will Your Heart Take You", was featured on their only album.
Who Listens To The Radio
The Sports
The Sports were an Australian rock group that performed and recorded between 1976 and 1981.
Whole Lotta Love
The Wonder Band
The Wonder Band was a disco outfit known for their cover of Led Zeppelin's "Whole Lotta Love".
Why Leave Us Alone
Five Special
Five Special was an American disco group signed to Elektra Records.
Yes I'm Ready
Teri DeSario
Teri DeSario is an American singer-songwriter from Miami, Florida. She worked within several music genres out of high school and had a hit disco song in the late 70s.
You and Me
Liner
Liner was a British band from the late 1970s, known for their hit "You and Me".
You Take My Breath Away
Rex Smith
Rex Smith is an American actor and singer, known for his role in the 1979 movie "Sooner or Later".
You Gonna Make Me Love Somebody Else
The Jones Girls
The Jones Girls were a popular R&B trio of sisters from Detroit, Michigan.
You Says It All
Randy Brown
Randy Brown was a soul singer from Memphis, active from the mid-1970s to the mid-1980s.