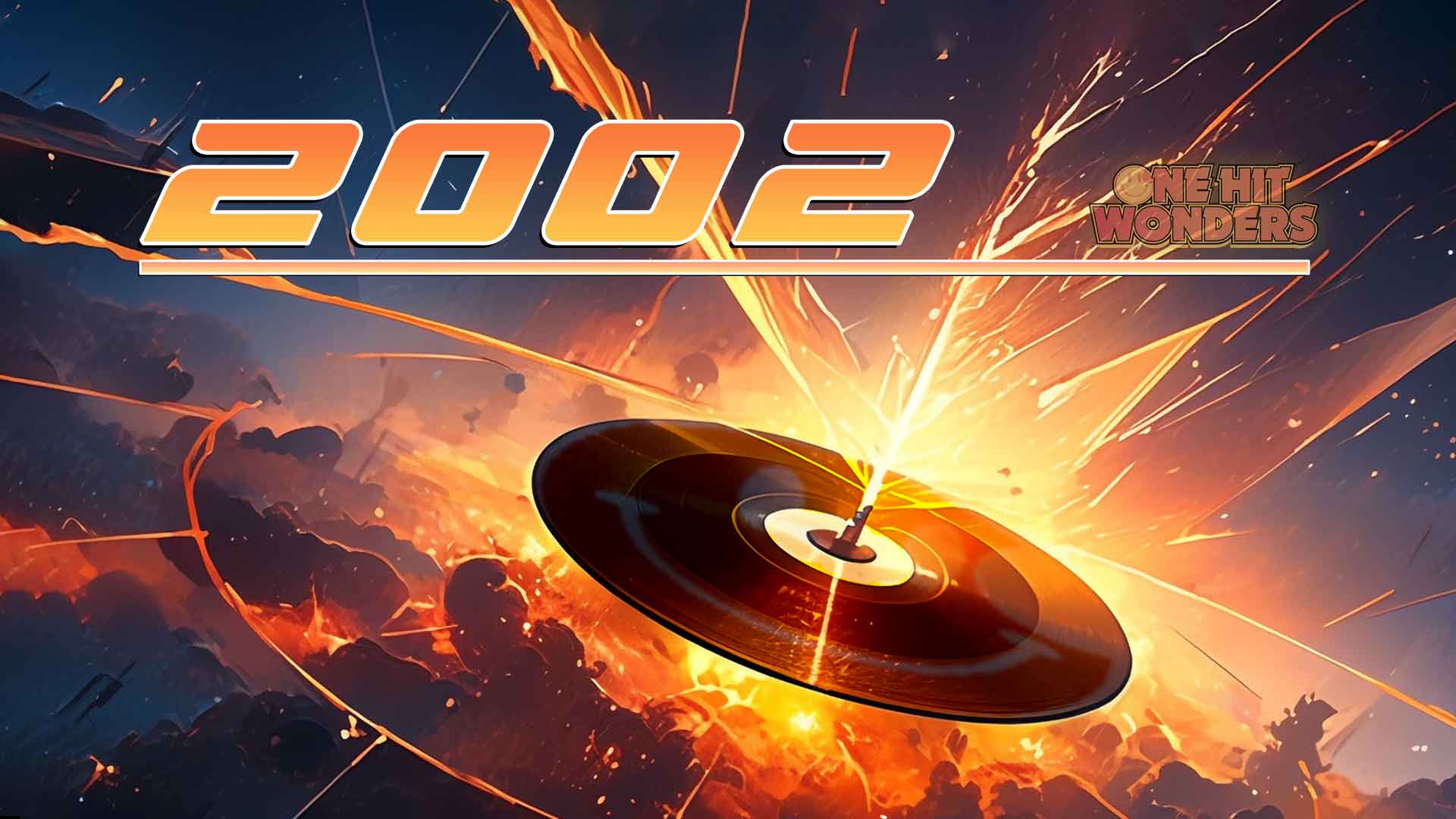 Year 2002 One Hit Wonders & Artists Known For One Song
A Thousand Miles
Vanessa Carlton
Vanessa Carlton started playing the piano as a toddler and, by the age of 9, she was attending the prestigious School of American Ballet.
Addictive
Truth Hurts
Truth Hurts, whose real name is Shari Watson, was discovered by Dr. Dre, a rapper and record producer who signed her to Aftermath Entertainment's label.
Any Other Night
Sharissa
Sharissa is an American singer and songwriter from the Bronx, New York. She began her career as a backing vocalist for R&B singer R. Kelly.
Are We Cuttin'
Pastor Troy
Pastor Troy, an American rapper, is also the frontman of the rap group D.S.G.B. (Down South Georgia Boys).
Blue Jeans
Yasmeen
Yasmeen Sulieman, known professionally as Yasmeen, is a Grammy-nominated singer and songwriter, who has written songs for major artists such as John Legend and Machine Gun Kelly.
Boss of Me ('Malcom in the Middle' TV theme)
They Might Be Giants
They Might Be Giants, an American alternative rock band, are known for an eclectic style, which is underscored by their use of unconventional and diverse instruments.
Bump, Bump, Bump
B2K
B2K was an American boy band from Los Angeles, California, which disbanded in 2004 after achieving success in the early 2000s with singles like "Bump, Bump, Bump".
Days Go By
Dirty Vegas
Dirty Vegas is a British electronic music group initially made popular in North America by a Mitsubishi Eclipse television commercial featuring their song "Days Go By".
Don't Mess With My Man
Nivea
Nivea is an American singer whose success in the early 2000s led her to work with big-name artists like R. Kelly and Lil Wayne, the latter of whom she was married to.
Don't You Forget It
Glenn Lewis
Glenn Lewis is a Canadian neo-soul singer–songwriter known for his falsetto-infused vocals. He is of Jamaican descent.
Down 4 U
Irv Gotti
Irv Gotti is an American record executive, DJ, and record producer, who is the founder of Murder Inc., a record label that launched the careers of Ashanti and Ja Rule.
Downfall
TrustCompany
TrustCompany is an American rock band, formed in 1997 under the original name 41Down.
For All Time
Soluna
Soluna was a music group consisting of four members hailed from diverse cultural backgrounds and environments. Producer Steve Greenberg created the band.
Forgive
Rebecca Lynn Howard
Rebecca Lynn Howard is a country music artist from Kentucky who began singing in church as a child, and started playing guitar when she was 10.
Hate To Say I Told You So
The Hives
The Hives are a Swedish rock band that rose to prominence in the early 2000s during the post-punk revival.
Heaven
DJ Sammi with Yanou featuring Do
DJ Sammy is a Spanish producer and DJ, and Yanou is a German music producer and DJ. Do is a Dutch singer who became famous through her collaboration on this song.
Hush Lil' Lady
Corey
Corey Latif Williams, known by his mononym Corey, is an American R&B singer and Grammy-nominated songwriter.
I Don't Have To Be Me ('Til Monday)
Steve Azar
Steve Azar is a country music artist who also hosts a radio show, "Steve Azar's Delta Soul", showcasing Mississippi Delta musicians.
Insatiable
Darren Hayes
Darren Hayes is an Australian singer-songwriter. He was the frontman and singer of the pop duo Savage Garden, until he went solo in 2002.
It's Goin' Down
X-Ecutioners
The X-Ecutioners are a group of hip hop DJs/turntablists from New York City, New York. The group created a reputation for being an unusually skilled DJ crew.
Knoc – Knoc
Knoc-Turn'al
Knoc-Turn'al is an American songwriter and rapper known for his work with prominent artists like Dr. Dre and Snoop Dogg.
My Neck, My Back (Lick It)
Khia
Khia is a rapper and producer from Philadelphia who is known for her raw and explicit lyrics.
My Friends Over You
New Found Glory
New Found Glory is a rock band from Coral Springs, Florida, who are often credited as one of the pioneers of the second wave of pop punk.
No Letting Go
Wayne Wonder
Wayne Wonder is a Jamaican reggae fusion artist. While his early work was rooted in pure reggae music, his later albums incorporated a slick blend of hip hop, reggae and R&B.
Nothing In This World
Keke Wyatt
Keke Wyatt is an American R&B singer and television personality, who started singing at the age of two, and has been professionally singing since she was ten.
Oops (Oh My)
Tweet
Tweet, whose real name is Charlene Keys, was discovered by Missy Elliot, who launched her career by signing her to the record label, The Goldmind Inc.
Papa Don't Preach
Kelly Osbourne
Kelly Osbourne is a British media personality, singer-songwriter, actress, author, and fashion designer. She is the daughter of Ozzy and Sharon Osbourne.
Quítame Ese Hombre
Pilar Montenegro
Pilar Montenegro is a Mexican singer and actress, who was a member of the Latin pop group "Garibaldi", and also has a successful solo career.
Rapture (Tastes So Sweet)
iiO
iiO was a New York City-based house music act composed of songwriter and record producer Markus Moser and singer and songwriter Nadia Ali.
Round and Round Remix
Jonell
Jonell is a soul singer from Cincinnati, Ohio, who is known for her work with hip hop producer Hi-Tek.
Say I Yi Yi
Stone Sour
Stone Sour is an American rock band formed in Des Moines, Iowa. The band's name was taken from a cocktail menu at a local bar.
Starry Eyed Surprise
Oakenfold
Paul Oakenfold is an English record producer and trance DJ. He was voted the No.1 DJ in the World twice in 1998 and 1999 by DJ Magazine.
Still Fly
Big Tymers
Big Tymers was a New Orleans, Louisiana duo consisting of Cash Money Records co-founder Birdman and former Cash Money in-house producer Mannie Fresh.
Sugarhigh
Jade Anderson
Jade Anderson is an English pop singer. She is the daughter of Jon Anderson, the lead vocalist of the band Yes.
Take A Message
Remy Shand
Remy Shand is a Canadian R&B/soul singer, who plays all the instruments on his records.
That's Just Jessie
Kevin Denney
Kevin Denney is a country music artist who works as a Nashville-based songwriter in addition to his singing career.
The Ketchup Song (Hey Hah)
Las Ketchup
Las Ketchup is a Spanish girl group composed of four sisters. The group's name is a play on their father's nickname, "El Tomate" (The Tomato).
The Middle
Jimmy Eat World
Jimmy Eat World is an American rock band from Mesa, Arizona, who helped pioneer the emo genre and have also been associated with pop punk.
Wasting My Time
Default
Default is a Canadian rock band whose members originally started out as a cover band in Vancouver.
What If She's An Angel
Tommy Shane Steiner
Tommy Shane Steiner is a country music artist from Austin, Texas, who comes from a family of rodeo stars.
When You Lie Next To Me
Kellie Coffey
Kellie Coffey is a country music artist from Oklahoma. Before her solo career, she worked as a backup singer for Barbra Streisand and Vince Gill.
Wherever You Will Go
The Calling
The Calling is a rock band from Los Angeles, California. The group's lead vocalist, Alex Band, was just 15 when he signed his first record deal.
Whoa Now
B Rich
B Rich is a rapper from Baltimore, Maryland, who gained popularity in the early 2000s.
Youth of the Nation
P.O.D.
P.O.D. is an American Christian nu metal band formed in 1992. The band's name stands for Payable on Death.