Born in 1972? Find Your Conception Song!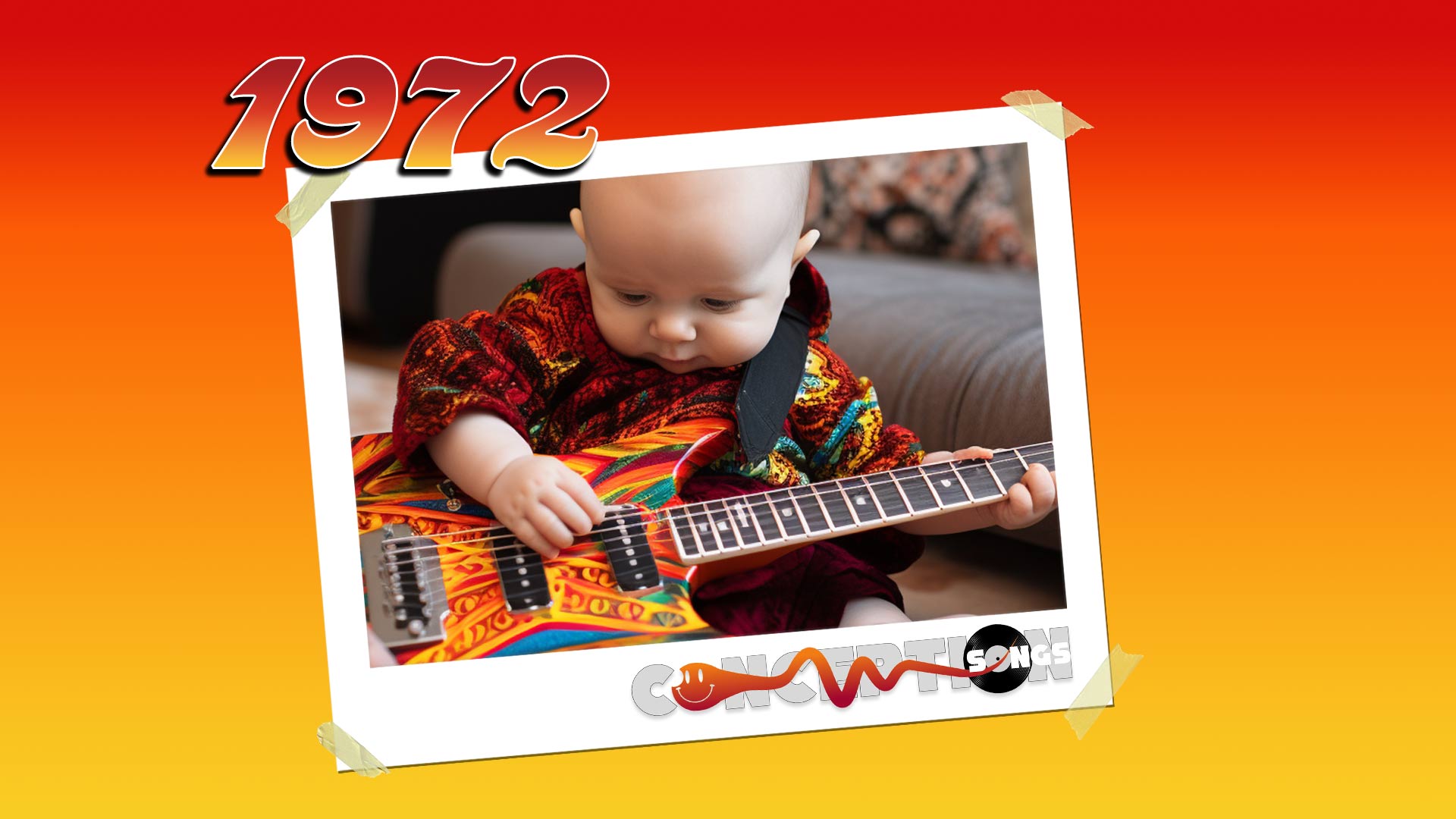 Born this year?
Let's find out what was on the radio while Mom and Dad were making whoopee.
Check the date to find the # 1 song when you were conceived, nine months ago!
The average length of human gestation (Your 'Conception Era') is 280 days, or 40 weeks, from the first day of the woman's last menstrual period. The medical term for the due date is the estimated date of confinement (EDC).
If you were born late, or a bit premature, add or subtract those days.
This Year's Euphemisms: Bringing joy to the world and Breaking into the Watergate Hotel

Your Birthday:
January 1st, 1972:
Janis Joplin – Me and Bobby McGee
January 2nd, 1972:
Janis Joplin – Me and Bobby McGee
January 3rd, 1972:
Janis Joplin – Me and Bobby McGee
January 4th, 1972:
Janis Joplin – Me and Bobby McGee
January 5th, 1972:
Janis Joplin – Me and Bobby McGee
January 6th, 1972:
Janis Joplin – Me and Bobby McGee
January 7th, 1972:
Janis Joplin – Me and Bobby McGee
January 8th, 1972:
Janis Joplin – Me and Bobby McGee
January 9th, 1972:
The Temptations – Just My Imagination (Running Away with Me)
January 10th, 1972:
The Temptations – Just My Imagination (Running Away with Me)
January 11th, 1972:
The Temptations – Just My Imagination (Running Away with Me)
January 12th, 1972:
The Temptations – Just My Imagination (Running Away with Me)
January 13th, 1972:
The Temptations – Just My Imagination (Running Away with Me)
January 14th, 1972:
The Temptations – Just My Imagination (Running Away with Me)
January 15th, 1972:
The Temptations – Just My Imagination (Running Away with Me)
January 16th, 1972:
The Temptations – Just My Imagination (Running Away with Me)
January 17th, 1972:
The Temptations – Just My Imagination (Running Away with Me)
January 18th, 1972:
The Temptations – Just My Imagination (Running Away with Me)
January 19th, 1972:
The Temptations – Just My Imagination (Running Away with Me)
January 20th, 1972:
The Temptations – Just My Imagination (Running Away with Me)
January 21st, 1972:
The Temptations – Just My Imagination (Running Away with Me)
January 22nd, 1972:
Three Dog Night – Joy to the World
January 23rd, 1972:
Three Dog Night – Joy to the World
January 24th, 1972:
Three Dog Night – Joy to the World
January 25th, 1972:
Three Dog Night – Joy to the World
January 26th, 1972:
Three Dog Night – Joy to the World
January 27th, 1972:
Three Dog Night – Joy to the World
January 28th, 1972:
Three Dog Night – Joy to the World
January 29th, 1972:
Three Dog Night – Joy to the World
January 30th, 1972:
Three Dog Night – Joy to the World
January 31st, 1972:
Three Dog Night – Joy to the World
February 1st, 1972:
Three Dog Night – Joy to the World
February 2nd, 1972:
Three Dog Night – Joy to the World
February 3rd, 1972:
Three Dog Night – Joy to the World
February 4th, 1972:
Three Dog Night – Joy to the World
February 5th, 1972:
Three Dog Night – Joy to the World
February 6th, 1972:
Three Dog Night – Joy to the World
February 7th, 1972:
Three Dog Night – Joy to the World
February 8th, 1972:
Three Dog Night – Joy to the World
February 9th, 1972:
Three Dog Night – Joy to the World
February 10th, 1972:
Three Dog Night – Joy to the World
February 11th, 1972:
Three Dog Night – Joy to the World
February 12th, 1972:
Three Dog Night – Joy to the World
February 13th, 1972:
Three Dog Night – Joy to the World
February 14th, 1972:
Three Dog Night – Joy to the World
February 15th, 1972:
Three Dog Night – Joy to the World
February 16th, 1972:
Three Dog Night – Joy to the World
February 17th, 1972:
Three Dog Night – Joy to the World
February 18th, 1972:
Three Dog Night – Joy to the World
February 19th, 1972:
Three Dog Night – Joy to the World
February 20th, 1972:
Three Dog Night – Joy to the World
February 21st, 1972:
Three Dog Night – Joy to the World
February 22nd, 1972:
Three Dog Night – Joy to the World
February 23rd, 1972:
Three Dog Night – Joy to the World
February 24th, 1972:
Three Dog Night – Joy to the World
February 25th, 1972:
Three Dog Night – Joy to the World
February 26th, 1972:
Three Dog Night – Joy to the World
February 27th, 1972:
Three Dog Night – Joy to the World
February 28th, 1972:
Three Dog Night – Joy to the World
February 29th, 1972:
Three Dog Night – Joy to the World
March 1st, 1972:
Three Dog Night – Joy to the World
March 2nd, 1972:
Three Dog Night – Joy to the World
March 3rd, 1972:
Three Dog Night – Joy to the World
March 4th, 1972:
The Rolling Stones – Brown Sugar
March 5th, 1972:
The Rolling Stones – Brown Sugar
March 6th, 1972:
The Rolling Stones – Brown Sugar
March 7th, 1972:
The Rolling Stones – Brown Sugar
March 8th, 1972:
The Rolling Stones – Brown Sugar
March 9th, 1972:
The Rolling Stones – Brown Sugar
March 10th, 1972:
The Rolling Stones – Brown Sugar
March 11th, 1972:
The Rolling Stones – Brown Sugar
March 12th, 1972:
The Rolling Stones – Brown Sugar
March 13th, 1972:
The Rolling Stones – Brown Sugar
March 14th, 1972:
The Rolling Stones – Brown Sugar
March 15th, 1972:
The Rolling Stones – Brown Sugar
March 16th, 1972:
The Rolling Stones – Brown Sugar
March 17th, 1972:
The Rolling Stones – Brown Sugar
March 18th, 1972:
The Rolling Stones – Brown Sugar
March 19th, 1972:
The Honey Cone – Want Ads
March 20th, 1972:
The Honey Cone – Want Ads
March 21st, 1972:
The Honey Cone – Want Ads
March 22nd, 1972:
The Honey Cone – Want Ads
March 23rd, 1972:
The Honey Cone – Want Ads
March 24th, 1972:
The Honey Cone – Want Ads
March 25th, 1972:
The Honey Cone – Want Ads
March 26th, 1972:
Carole King – It's Too Late / I Feel the Earth Move
March 27th, 1972:
Carole King – It's Too Late / I Feel the Earth Move
March 28th, 1972:
Carole King – It's Too Late / I Feel the Earth Move
March 29th, 1972:
Carole King – It's Too Late / I Feel the Earth Move
March 30th, 1972:
Carole King – It's Too Late / I Feel the Earth Move
March 31st, 1972:
Carole King – It's Too Late / I Feel the Earth Move
April 1st, 1972:
Carole King – It's Too Late / I Feel the Earth Move
April 2nd, 1972:
Carole King – It's Too Late / I Feel the Earth Move
April 3rd, 1972:
Carole King – It's Too Late / I Feel the Earth Move
April 4th, 1972:
Carole King – It's Too Late / I Feel the Earth Move
April 5th, 1972:
Carole King – It's Too Late / I Feel the Earth Move
April 6th, 1972:
Carole King – It's Too Late / I Feel the Earth Move
April 7th, 1972:
Carole King – It's Too Late / I Feel the Earth Move
April 8th, 1972:
Carole King – It's Too Late / I Feel the Earth Move
April 9th, 1972:
Carole King – It's Too Late / I Feel the Earth Move
April 10th, 1972:
Carole King – It's Too Late / I Feel the Earth Move
April 11th, 1972:
Carole King – It's Too Late / I Feel the Earth Move
April 12th, 1972:
Carole King – It's Too Late / I Feel the Earth Move
April 13th, 1972:
Carole King – It's Too Late / I Feel the Earth Move
April 14th, 1972:
Carole King – It's Too Late / I Feel the Earth Move
April 15th, 1972:
Carole King – It's Too Late / I Feel the Earth Move
April 16th, 1972:
Carole King – It's Too Late / I Feel the Earth Move
April 17th, 1972:
Carole King – It's Too Late / I Feel the Earth Move
April 18th, 1972:
Carole King – It's Too Late / I Feel the Earth Move
April 19th, 1972:
Carole King – It's Too Late / I Feel the Earth Move
April 20th, 1972:
Carole King – It's Too Late / I Feel the Earth Move
April 21st, 1972:
Carole King – It's Too Late / I Feel the Earth Move
April 22nd, 1972:
Carole King – It's Too Late / I Feel the Earth Move
April 23rd, 1972:
Carole King – It's Too Late / I Feel the Earth Move
April 24th, 1972:
Carole King – It's Too Late / I Feel the Earth Move
April 25th, 1972:
Carole King – It's Too Late / I Feel the Earth Move
April 26th, 1972:
Carole King – It's Too Late / I Feel the Earth Move
April 27th, 1972:
Carole King – It's Too Late / I Feel the Earth Move
April 28th, 1972:
Carole King – It's Too Late / I Feel the Earth Move
April 29th, 1972:
Carole King – It's Too Late / I Feel the Earth Move
April 30th, 1972:
Paul Revere & the Raiders – Indian Reservation (The Lament of the Cherokee Reservation Indian)
May 1st, 1972:
Paul Revere & the Raiders – Indian Reservation (The Lament of the Cherokee Reservation Indian)
May 2nd, 1972:
Paul Revere & the Raiders – Indian Reservation (The Lament of the Cherokee Reservation Indian)
May 3rd, 1972:
Paul Revere & the Raiders – Indian Reservation (The Lament of the Cherokee Reservation Indian)
May 4th, 1972:
Paul Revere & the Raiders – Indian Reservation (The Lament of the Cherokee Reservation Indian)
May 5th, 1972:
Paul Revere & the Raiders – Indian Reservation (The Lament of the Cherokee Reservation Indian)
May 6th, 1972:
Paul Revere & the Raiders – Indian Reservation (The Lament of the Cherokee Reservation Indian)
May 7th, 1972:
James Taylor – You've Got a Friend
May 8th, 1972:
James Taylor – You've Got a Friend
May 9th, 1972:
James Taylor – You've Got a Friend
May 10th, 1972:
James Taylor – You've Got a Friend
May 11th, 1972:
James Taylor – You've Got a Friend
May 12th, 1972:
James Taylor – You've Got a Friend
May 13th, 1972:
James Taylor – You've Got a Friend
May 14th, 1972:
Bee Gees – How Can You Mend a Broken Heart
May 15th, 1972:
Bee Gees – How Can You Mend a Broken Heart
May 16th, 1972:
Bee Gees – How Can You Mend a Broken Heart
May 17th, 1972:
Bee Gees – How Can You Mend a Broken Heart
May 18th, 1972:
Bee Gees – How Can You Mend a Broken Heart
May 19th, 1972:
Bee Gees – How Can You Mend a Broken Heart
May 20th, 1972:
Bee Gees – How Can You Mend a Broken Heart
May 21st, 1972:
Bee Gees – How Can You Mend a Broken Heart
May 22nd, 1972:
Bee Gees – How Can You Mend a Broken Heart
May 23rd, 1972:
Bee Gees – How Can You Mend a Broken Heart
May 24th, 1972:
Bee Gees – How Can You Mend a Broken Heart
May 25th, 1972:
Bee Gees – How Can You Mend a Broken Heart
May 26th, 1972:
Bee Gees – How Can You Mend a Broken Heart
May 27th, 1972:
Bee Gees – How Can You Mend a Broken Heart
May 28th, 1972:
Bee Gees – How Can You Mend a Broken Heart
May 29th, 1972:
Bee Gees – How Can You Mend a Broken Heart
May 30th, 1972:
Bee Gees – How Can You Mend a Broken Heart
May 31st, 1972:
Bee Gees – How Can You Mend a Broken Heart
June 1st, 1972:
Bee Gees – How Can You Mend a Broken Heart
June 2nd, 1972:
Bee Gees – How Can You Mend a Broken Heart
June 3rd, 1972:
Bee Gees – How Can You Mend a Broken Heart
June 4th, 1972:
Bee Gees – How Can You Mend a Broken Heart
June 5th, 1972:
Bee Gees – How Can You Mend a Broken Heart
June 6th, 1972:
Bee Gees – How Can You Mend a Broken Heart
June 7th, 1972:
Bee Gees – How Can You Mend a Broken Heart
June 8th, 1972:
Bee Gees – How Can You Mend a Broken Heart
June 9th, 1972:
Bee Gees – How Can You Mend a Broken Heart
June 10th, 1972:
Bee Gees – How Can You Mend a Broken Heart
June 11th, 1972:
Paul McCartney and Linda McCartney – Uncle Albert/Admiral Halsey
June 12th, 1972:
Paul McCartney and Linda McCartney – Uncle Albert/Admiral Halsey
June 13th, 1972:
Paul McCartney and Linda McCartney – Uncle Albert/Admiral Halsey
June 14th, 1972:
Paul McCartney and Linda McCartney – Uncle Albert/Admiral Halsey
June 15th, 1972:
Paul McCartney and Linda McCartney – Uncle Albert/Admiral Halsey
June 16th, 1972:
Paul McCartney and Linda McCartney – Uncle Albert/Admiral Halsey
June 17th, 1972:
Paul McCartney and Linda McCartney – Uncle Albert/Admiral Halsey
June 18th, 1972:
Donny Osmond – Go Away Little Girl
June 19th, 1972:
Donny Osmond – Go Away Little Girl
June 20th, 1972:
Donny Osmond – Go Away Little Girl
June 21st, 1972:
Donny Osmond – Go Away Little Girl
June 22nd, 1972:
Donny Osmond – Go Away Little Girl
June 23rd, 1972:
Donny Osmond – Go Away Little Girl
June 24th, 1972:
Donny Osmond – Go Away Little Girl
June 25th, 1972:
Donny Osmond – Go Away Little Girl
June 26th, 1972:
Donny Osmond – Go Away Little Girl
June 27th, 1972:
Donny Osmond – Go Away Little Girl
June 28th, 1972:
Donny Osmond – Go Away Little Girl
June 29th, 1972:
Donny Osmond – Go Away Little Girl
June 30th, 1972:
Donny Osmond – Go Away Little Girl
July 1st, 1972:
Donny Osmond – Go Away Little Girl
July 2nd, 1972:
Donny Osmond – Go Away Little Girl
July 3rd, 1972:
Donny Osmond – Go Away Little Girl
July 4th, 1972:
Donny Osmond – Go Away Little Girl
July 5th, 1972:
Donny Osmond – Go Away Little Girl
July 6th, 1972:
Donny Osmond – Go Away Little Girl
July 7th, 1972:
Donny Osmond – Go Away Little Girl
July 8th, 1972:
Donny Osmond – Go Away Little Girl
July 9th, 1972:
Rod Stewart – Maggie May / Reason to Believe
July 10th, 1972:
Rod Stewart – Maggie May / Reason to Believe
July 11th, 1972:
Rod Stewart – Maggie May / Reason to Believe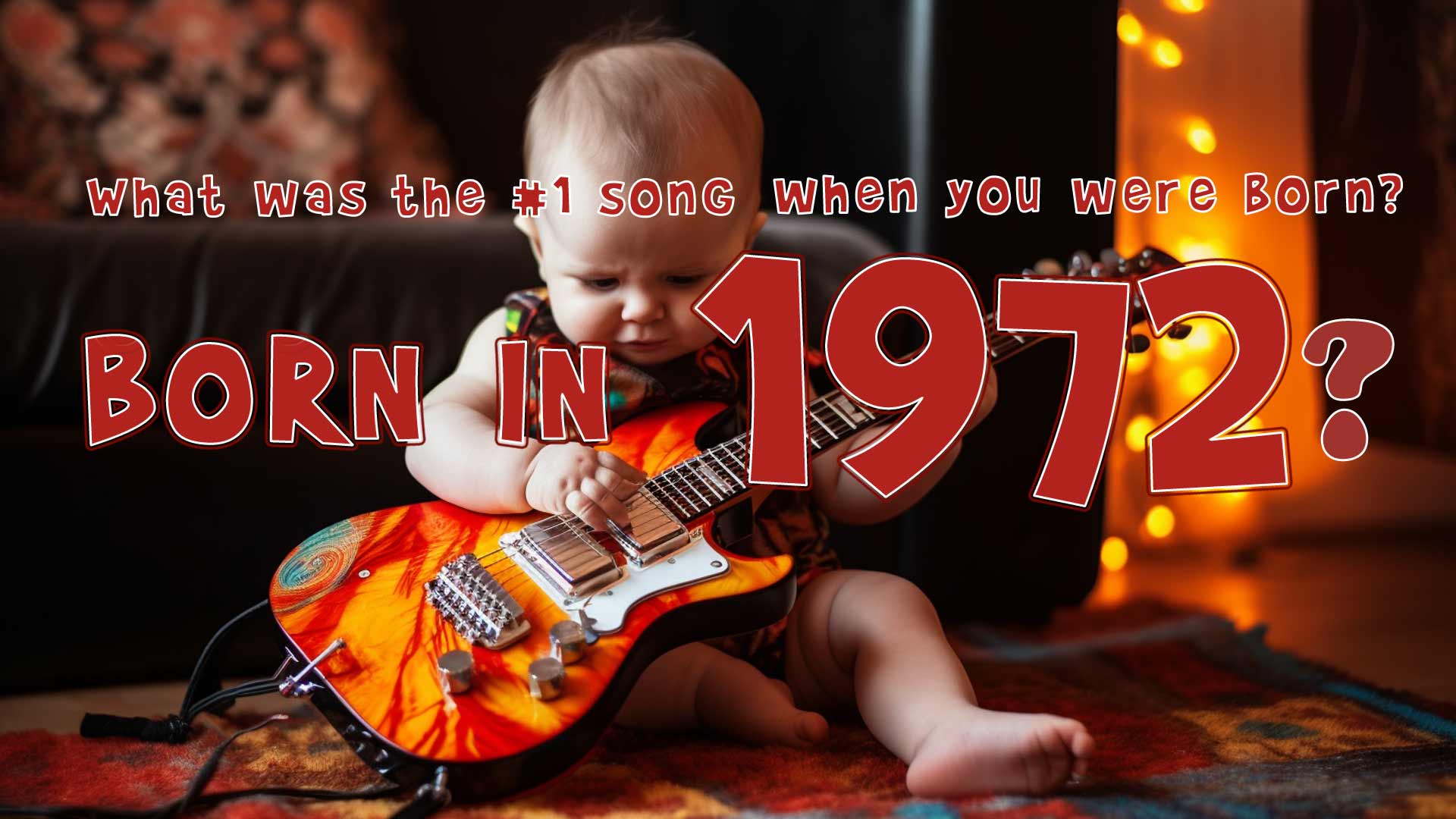 July 12th, 1972:
Rod Stewart – Maggie May / Reason to Believe
July 13th, 1972:
Rod Stewart – Maggie May / Reason to Believe
July 14th, 1972:
Rod Stewart – Maggie May / Reason to Believe
July 15th, 1972:
Rod Stewart – Maggie May / Reason to Believe
July 16th, 1972:
Rod Stewart – Maggie May / Reason to Believe
July 17th, 1972:
Rod Stewart – Maggie May / Reason to Believe
July 18th, 1972:
Rod Stewart – Maggie May / Reason to Believe
July 19th, 1972:
Rod Stewart – Maggie May / Reason to Believe
July 20th, 1972:
Rod Stewart – Maggie May / Reason to Believe
July 21st, 1972:
Rod Stewart – Maggie May / Reason to Believe
July 22nd, 1972:
Rod Stewart – Maggie May / Reason to Believe
July 23rd, 1972:
Rod Stewart – Maggie May / Reason to Believe
July 24th, 1972:
Rod Stewart – Maggie May / Reason to Believe
July 25th, 1972:
Rod Stewart – Maggie May / Reason to Believe
July 26th, 1972:
Rod Stewart – Maggie May / Reason to Believe
July 27th, 1972:
Rod Stewart – Maggie May / Reason to Believe
July 28th, 1972:
Rod Stewart – Maggie May / Reason to Believe
July 29th, 1972:
Rod Stewart – Maggie May / Reason to Believe
July 30th, 1972:
Rod Stewart – Maggie May / Reason to Believe
July 31st, 1972:
Rod Stewart – Maggie May / Reason to Believe
August 1st, 1972:
Rod Stewart – Maggie May / Reason to Believe
August 2nd, 1972:
Rod Stewart – Maggie May / Reason to Believe
August 3rd, 1972:
Rod Stewart – Maggie May / Reason to Believe
August 4th, 1972:
Rod Stewart – Maggie May / Reason to Believe
August 5th, 1972:
Rod Stewart – Maggie May / Reason to Believe
August 6th, 1972:
Rod Stewart – Maggie May / Reason to Believe
August 7th, 1972:
Rod Stewart – Maggie May / Reason to Believe
August 8th, 1972:
Rod Stewart – Maggie May / Reason to Believe
August 9th, 1972:
Rod Stewart – Maggie May / Reason to Believe
August 10th, 1972:
Rod Stewart – Maggie May / Reason to Believe
August 11th, 1972:
Rod Stewart – Maggie May / Reason to Believe
August 12th, 1972:
Rod Stewart – Maggie May / Reason to Believe
August 13th, 1972:
Cher – Gypsys, Tramps & Thieves
August 14th, 1972:
Cher – Gypsys, Tramps & Thieves
August 15th, 1972:
Cher – Gypsys, Tramps & Thieves
August 16th, 1972:
Cher – Gypsys, Tramps & Thieves
August 17th, 1972:
Cher – Gypsys, Tramps & Thieves
August 18th, 1972:
Cher – Gypsys, Tramps & Thieves
August 19th, 1972:
Cher – Gypsys, Tramps & Thieves
August 20th, 1972:
Cher – Gypsys, Tramps & Thieves
August 21st, 1972:
Cher – Gypsys, Tramps & Thieves
August 22nd, 1972:
Cher – Gypsys, Tramps & Thieves
August 23rd, 1972:
Cher – Gypsys, Tramps & Thieves
August 24th, 1972:
Cher – Gypsys, Tramps & Thieves
August 25th, 1972:
Cher – Gypsys, Tramps & Thieves
August 26th, 1972:
Cher – Gypsys, Tramps & Thieves
August 27th, 1972:
Isaac Hayes – Theme from Shaft
August 28th, 1972:
Isaac Hayes – Theme from Shaft
August 29th, 1972:
Isaac Hayes – Theme from Shaft
August 30th, 1972:
Isaac Hayes – Theme from Shaft
August 31st, 1972:
Isaac Hayes – Theme from Shaft
September 1st, 1972:
Isaac Hayes – Theme from Shaft
September 2nd, 1972:
Isaac Hayes – Theme from Shaft
September 3rd, 1972:
Isaac Hayes – Theme from Shaft
September 4th, 1972:
Isaac Hayes – Theme from Shaft
September 5th, 1972:
Isaac Hayes – Theme from Shaft
September 6th, 1972:
Isaac Hayes – Theme from Shaft
September 7th, 1972:
Isaac Hayes – Theme from Shaft
September 8th, 1972:
Isaac Hayes – Theme from Shaft
September 9th, 1972:
Isaac Hayes – Theme from Shaft
September 10th, 1972:
Sly and the Family Stone – Family Affair
September 11th, 1972:
Sly and the Family Stone – Family Affair
September 12th, 1972:
Sly and the Family Stone – Family Affair
September 13th, 1972:
Sly and the Family Stone – Family Affair
September 14th, 1972:
Sly and the Family Stone – Family Affair
September 15th, 1972:
Sly and the Family Stone – Family Affair
September 16th, 1972:
Sly and the Family Stone – Family Affair
September 17th, 1972:
Sly and the Family Stone – Family Affair
September 18th, 1972:
Sly and the Family Stone – Family Affair
September 19th, 1972:
Sly and the Family Stone – Family Affair
September 20th, 1972:
Sly and the Family Stone – Family Affair
September 21st, 1972:
Sly and the Family Stone – Family Affair
September 22nd, 1972:
Sly and the Family Stone – Family Affair
September 23rd, 1972:
Sly and the Family Stone – Family Affair
September 24th, 1972:
Sly and the Family Stone – Family Affair
September 25th, 1972:
Sly and the Family Stone – Family Affair
September 26th, 1972:
Sly and the Family Stone – Family Affair
September 27th, 1972:
Sly and the Family Stone – Family Affair
September 28th, 1972:
Sly and the Family Stone – Family Affair
September 29th, 1972:
Sly and the Family Stone – Family Affair
September 30th, 1972:
Sly and the Family Stone – Family Affair
October 1st, 1972:
Melanie – Brand New Key
October 2nd, 1972:
Melanie – Brand New Key
October 3rd, 1972:
Melanie – Brand New Key
October 4th, 1972:
Melanie – Brand New Key
October 5th, 1972:
Melanie – Brand New Key
October 6th, 1972:
Melanie – Brand New Key
October 7th, 1972:
Melanie – Brand New Key
October 8th, 1972:
Melanie – Brand New Key
October 9th, 1972:
Melanie – Brand New Key
October 10th, 1972:
Melanie – Brand New Key
October 11th, 1972:
Melanie – Brand New Key
October 12th, 1972:
Melanie – Brand New Key
October 13th, 1972:
Melanie – Brand New Key
October 14th, 1972:
Melanie – Brand New Key
October 15th, 1972:
Melanie – Brand New Key
October 16th, 1972:
Melanie – Brand New Key
October 17th, 1972:
Melanie – Brand New Key
October 18th, 1972:
Melanie – Brand New Key
October 19th, 1972:
Melanie – Brand New Key
October 20th, 1972:
Melanie – Brand New Key
October 21st, 1972:
Melanie – Brand New Key
October 22nd, 1972:
Don McLean – American Pie
October 23rd, 1972:
Don McLean – American Pie
October 24th, 1972:
Don McLean – American Pie
October 25th, 1972:
Don McLean – American Pie
October 26th, 1972:
Don McLean – American Pie
October 27th, 1972:
Don McLean – American Pie
October 28th, 1972:
Don McLean – American Pie
October 29th, 1972:
Don McLean – American Pie
October 30th, 1972:
Don McLean – American Pie
October 31st, 1972:
Don McLean – American Pie
November 1st, 1972:
Don McLean – American Pie
November 2nd, 1972:
Don McLean – American Pie
November 3rd, 1972:
Don McLean – American Pie
November 4th, 1972:
Don McLean – American Pie
November 5th, 1972:
Don McLean – American Pie
November 6th, 1972:
Don McLean – American Pie
November 7th, 1972:
Don McLean – American Pie
November 8th, 1972:
Don McLean – American Pie
November 9th, 1972:
Don McLean – American Pie
November 10th, 1972:
Don McLean – American Pie
November 11th, 1972:
Don McLean – American Pie
November 12th, 1972:
Don McLean – American Pie
November 13th, 1972:
Don McLean – American Pie
November 14th, 1972:
Don McLean – American Pie
November 15th, 1972:
Don McLean – American Pie
November 16th, 1972:
Don McLean – American Pie
November 17th, 1972:
Don McLean – American Pie
November 18th, 1972:
Don McLean – American Pie
November 19th, 1972:
Al Green – Let's Stay Together
November 20th, 1972:
Al Green – Let's Stay Together
November 21st, 1972:
Al Green – Let's Stay Together
November 22nd, 1972:
Al Green – Let's Stay Together
November 23rd, 1972:
Al Green – Let's Stay Together
November 24th, 1972:
Al Green – Let's Stay Together
November 25th, 1972:
Al Green – Let's Stay Together
November 26th, 1972:
Nilsson – Without You
November 27th, 1972:
Nilsson – Without You
November 28th, 1972:
Nilsson – Without You
November 29th, 1972:
Nilsson – Without You
November 30th, 1972:
Nilsson – Without You
December 1st, 1972:
Nilsson – Without You
December 2nd, 1972:
Nilsson – Without You
December 3rd, 1972:
Nilsson – Without You
December 4th, 1972:
Nilsson – Without You
December 5th, 1972:
Nilsson – Without You
December 6th, 1972:
Nilsson – Without You
December 7th, 1972:
Nilsson – Without You
December 8th, 1972:
Nilsson – Without You
December 9th, 1972:
Nilsson – Without You
December 10th, 1972:
Nilsson – Without You
December 11th, 1972:
Nilsson – Without You
December 12th, 1972:
Nilsson – Without You
December 13th, 1972:
Nilsson – Without You
December 14th, 1972:
Nilsson – Without You
December 15th, 1972:
Nilsson – Without You
December 16th, 1972:
Nilsson – Without You
December 17th, 1972:
Nilsson – Without You
December 18th, 1972:
Nilsson – Without You
December 19th, 1972:
Nilsson – Without You
December 20th, 1972:
Nilsson – Without You
December 21st, 1972:
Nilsson – Without You
December 22nd, 1972:
Nilsson – Without You
December 23rd, 1972:
Nilsson – Without You
December 24th, 1972:
Neil Young – Heart of Gold
December 25th, 1972:
Neil Young – Heart of Gold
December 26th, 1972:
Neil Young – Heart of Gold
December 27th, 1972:
Neil Young – Heart of Gold
December 28th, 1972:
Neil Young – Heart of Gold
December 29th, 1972:
Neil Young – Heart of Gold
December 30th, 1972:
Neil Young – Heart of Gold
December 31st, 1972:
America – A Horse with No Name