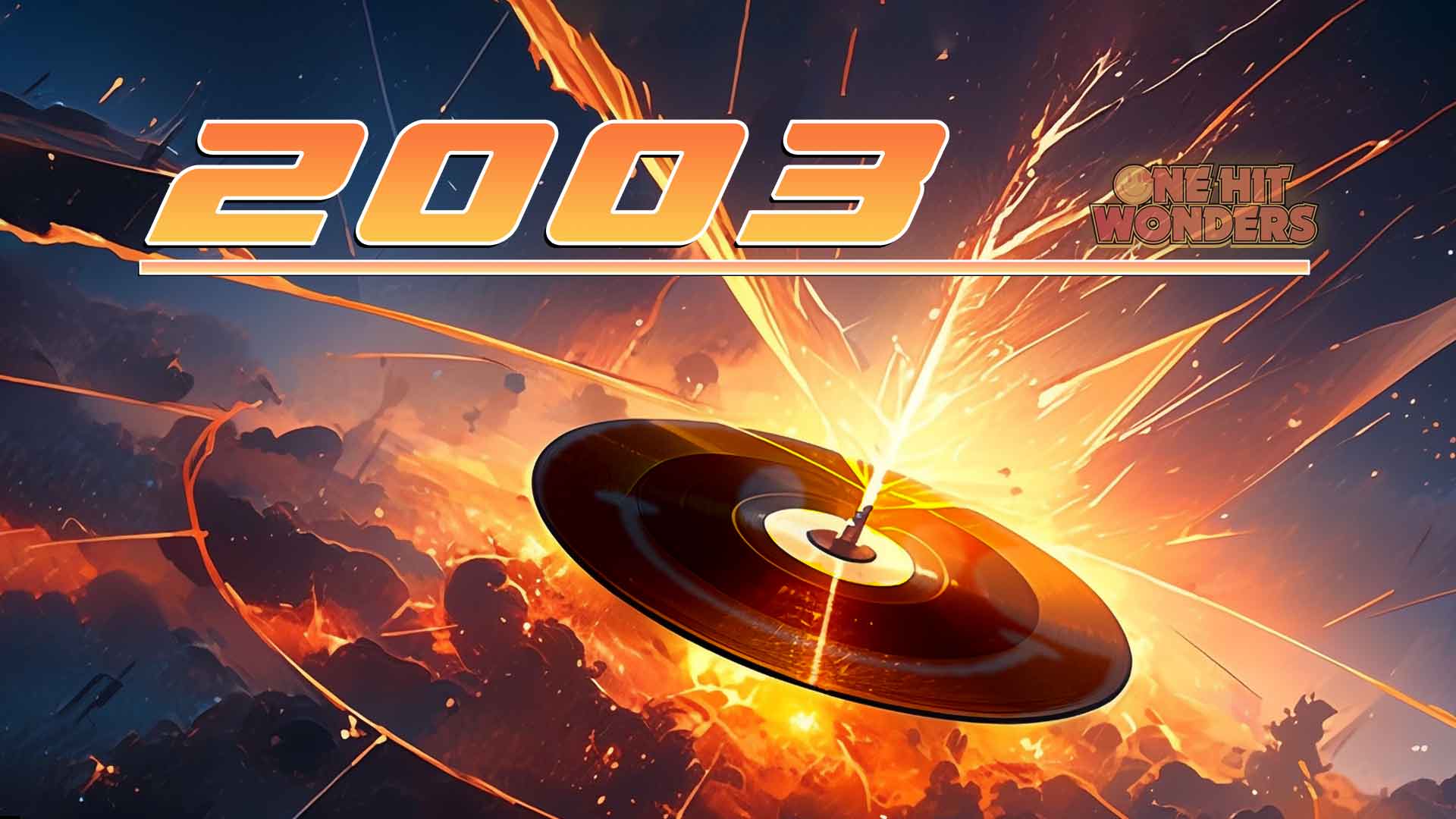 2003 One Hit Wonders & Artists Known For One Song
99.9% Sure (I've Never Been Here Before)
Brian McComas
Brian McComas is a country music artist who moved to Nashville at 17 to pursue a music career and signed his first record deal in 2001.
All The Things She Said
t.A.T.u
t.A.T.u was a Russian music duo that consisted of Lena Katina and Julia Volkova. Russian television producer Ivan Shapovalov managed the duo.
Amazing
Josh Kelley
Josh Kelley is a singer-songwriter who is also the brother of Charles Kelley, one of the members of the country music trio Lady A.
Are You Gonna Be My Girl
Jet
Jet is an Australian rock band formed in 2001. The group is influenced by rock and roll bands of the 1960s and 70s such as the Rolling Stones and The Beatles.
Bad Boy This Bad Boy That
Bad Boy's Da Band
Bad Boy's Da Band is a hip hop group formed through the reality TV series 'Making the Band 2' on MTV.
Beautiful Goodbye
Jennifer Hanson
Jennifer Hanson is a country music artist who started her music career as a songwriter, writing hits for other country artists.
Beware Of The Boys (Mundian To Bach Ke)
Pan'jabi MC
Pan'jabi MC is a British musician of Indian descent. He is one of the leading figures in the global popularization of Bhangra music.
Blowin' Me Up (With Her Love)
JC Chasez
JC Chasez was a member of the boy band NSYNC before launching his solo career.
Boys of Summer
The Ataris
The Ataris are an American rock band formed in 1996. They gained popularity in the early 2000s.
Breathe
Télépopmusik
Télépopmusik is a French electronic music trio. The group's second album "Angel Milk" was nominated for a Grammy.
Choppa Style
Choppa
Choppa is a New Orleans-based rapper who was signed to Master P's No Limit Records.
Crazy
Javier
Javier Colon is a singer-songwriter who won the first season of the TV show 'The Voice'.
Emotional Rollercoaster
Vivian Green
Vivian Green is an R&B singer-songwriter and pianist who started singing in church very young.
Find A Way
Dwele
Dwele is a soul singer, songwriter, and record producer from Detroit, Michigan. He began writing songs at the age of ten after his father's death.
Headstrong
Trapt
Trapt is an American rock band formed in 1995. Their music has been used in various video games and TV shows.
I Can Only Imagine
MercyMe
MercyMe is a contemporary Christian music band. The band's single "I Can Only Imagine" became a triple platinum selling song.
I Can't Take You Anywhere
Scotty Emerick
Scotty Emerick is a country music artist and a frequent songwriting partner of Toby Keith.
I Need You Now
Smokie Norful
Smokie Norful is a gospel singer and pianist. He is also a pastor at the Victory Cathedral Worship Center in Bolingbrook, IL.
I Want You
Thalia
Thalia is a Mexican singer, actress, and entrepreneur. She is one of the best-selling Latina artists of all time.
Just Because
Jane's Addiction
Jane's Addiction is an American rock band formed in 1985. They were one of the first bands from the early 90s alternative rock movement to gain mainstream media attention.
Make Me A Song
Kiley Dean
Kiley Dean is a pop and R&B singer-songwriter who was a background vocalist for Britney Spears.
Never Leave You
Lumidee
Lumidee started her career as a singer, rapper, and songwriter when she was just 12 years old. Her debut single "Never Leave You (Uh Oooh, Uh Oooh)" reached the top 10 in several countries.
Never (Past Tense)
The Roc Project
The Roc Project is a house music act consisting of producer Ray Roc and singer Tina Novak. Their single "Never" reached the top of the Billboard Dance Club Songs chart.
No One's Gonna Change You
Reina
Reina is a dance music singer-songwriter who is of Puerto Rican and Spanish descent. She has had several hits on the US dance charts.
Roc Ya Body "Mic Check 1, 2"
M.V.P.
M.V.P. is a hip hop group formed in 2002. The group's name stands for Most Valuable Playas.
Roll Wit M.V.P. (We Be Like! The La La Song)
Stagga Lee
Stagga Lee is a rapper who released his debut single "Roll Wit M.V.P." in 2003.
Salt Shaker
Ying Yang Twins
The Ying Yang Twins are an American hip hop duo from Atlanta, Georgia. They were an important part of the Southern hip-hop scene.
Say Yes
Floetry
Floetry was an English R&B duo comprising of Marsha Ambrosius ("the Songstress") and Natalie Stewart ("the Floacist").
Something
Lasgo
Lasgo is a Belgian electronic group known for their trance songs. The group's name is derived from the Scottish city Glasgow.
Somnambulist
BT
BT (Brian Transeau) is an American music producer, composer, technologist, audio technician, multi-instrumentalist, singer, and songwriter known for his pioneering work in the trance music genre.
Stacy's Mom
Fountains of Wayne
Fountains of Wayne is an American rock band known for their humorous and detailed storytelling in their songs.
Step Daddy
Hitman Sammy Sam
Hitman Sammy Sam is an Atlanta-based rapper. His song "Step Daddy" reached number 24 on the Billboard Hot Rap Songs chart.
Stupid Girl
Cold
Cold is an American rock band formed in 1996. They are known for their distinctive lyrical content and moody style.
Take Me Away
Fefe Dobson
Fefe Dobson is a Canadian singer and songwriter. She was discovered at age 14 by Jive Records.
Tell Me (What's Goin' On)
Smilez & Southstar
Smilez and Southstar was a rap duo from Orlando, Florida. They were the first Asian-American hip hop duo to be signed to a major record label.
The Boys Of Summer
The Ataris
The Ataris are an American rock band formed in 1996. They have been recognized for their energetic live performances.
The Love Song
Jeff Bates
Jeff Bates is a country music artist who released his first album in 2003 after signing a contract with RCA Records.
The Wreckoning
Boomkat
Boomkat is an electronic and pop music duo, consisting of siblings Kellin and Taryn Manning. Taryn Manning is also an actress, known for roles in '8 Mile' and 'Orange Is the New Black'.
Wave On Wave
Pat Green
Pat Green is a Texas Country artist. He started his music career as a college student at Texas Tech University.
You Can't Hide Beautiful
Aaron Lines
Aaron Lines is a Canadian country music artist. He has been nominated for several awards in Canada, including the Juno Awards.