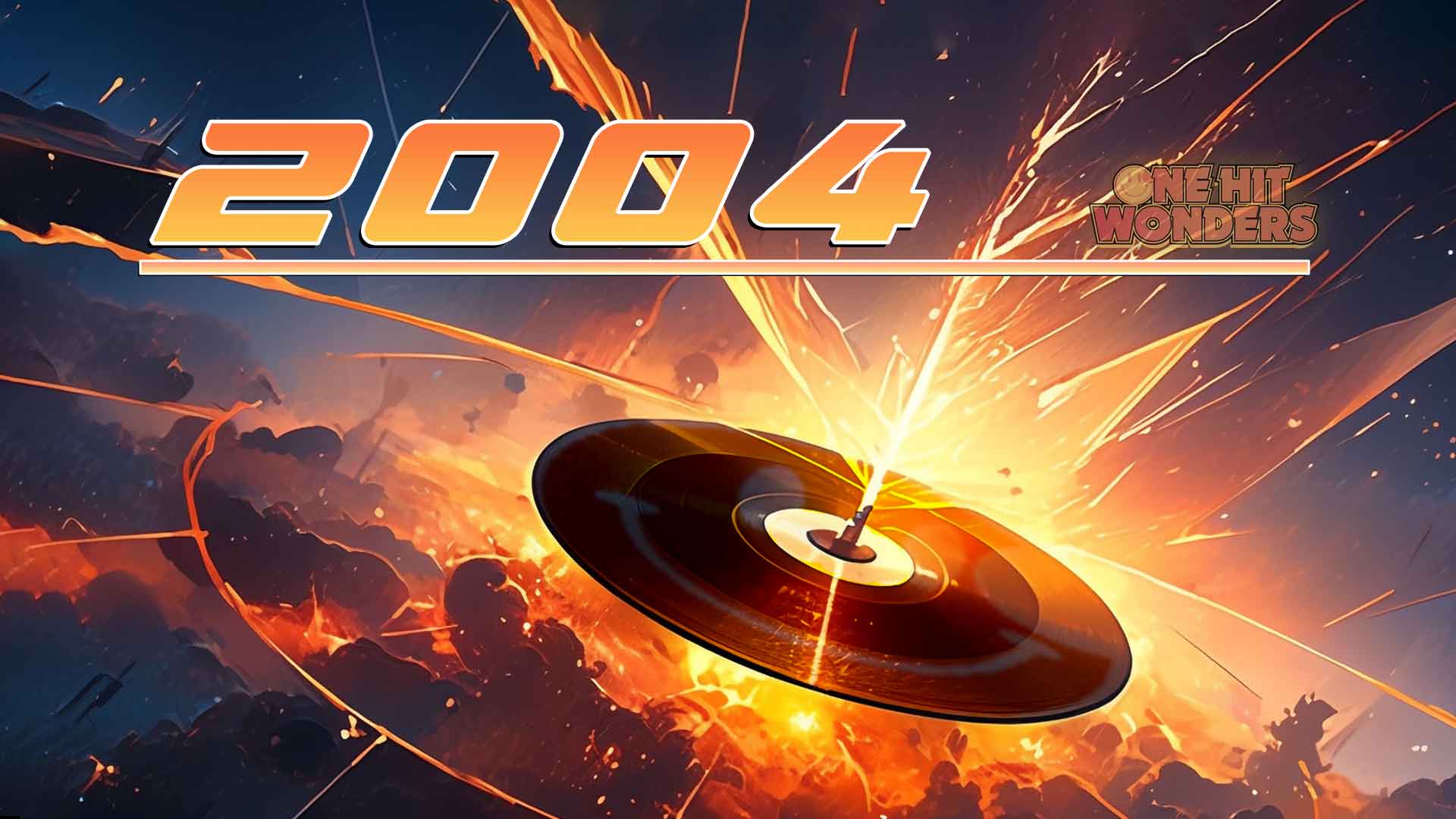 2004 One Hit Wonders & Artists Known For One Song

8th World Wonder
Kimberly Locke
Kimberly Locke gained fame by participating in the 2003 "American Idol" competition, where she placed third.
Bounce
Sarah Connor
Sarah Connor is a multi-platinum German pop singer, who is one of the few European artists to have a number of successful English language albums.
Break Down Here
Julie Roberts
Julie Roberts is a country singer who worked as an assistant to the president of Mercury Nashville Records before launching her own singing career.
Broken
Seether with Amy Lee
Seether is a South African rock band, while Amy Lee is the lead vocalist of the American rock band Evanescence.
Cold
Crossfade
Crossfade is an American rock band from Columbia, South Carolina. They were originally a cover band known as The Nothing.
Coo-Coo Chee
Ric-A-Che
Ric-A-Che is a pop and R&B singer from Cincinnati, Ohio, who's been active in the music industry since the early 2000s.
Dragostea Din Tel (Numa Namu/Mai Ai Hee)
O-Zone
O-Zone was a Moldovan eurodance trio that gained popularity in 2004 with their hit song "Dragostea Din Tei".
Dreams
Diana DeGarmo
Diana DeGarmo is a singer and Broadway actress who rose to fame as the runner-up of the third season of "American Idol".
Freak-A-Leek
Petey Pablo
Petey Pablo is a rapper from North Carolina who was nominated for a Grammy for his song "Raise Up".
Freaks
Play-N-Skillz
Play-N-Skillz are a Grammy-winning, Dallas-based, hip-hop production duo consisting of brothers Juan "Play" Salinas and Oscar "Skillz" Salinas.
F**k It (I Don't Want You Back)
Eamon
Eamon is an American R&B singer who is known for his hit single, which was notable for its strong profanity.
F.U.R.B. (F U Right Back)
Frankee
Frankee is an American pop and R&B singer who gained fame with this answer song to Eamon's hit single.
Good Little Girls
Blue County
Blue County was an American country music duo composed of actor-singers Aaron Benward and Scott Reeves.
Heaven
Los Lonely Boys
Los Lonely Boys are a Chicano rock power trio from Texas. The band consists of three brothers: Henry, Jojo, and Ringo Garza.
Hole In the Head
Sugababes
Sugababes are a British girl group that went through numerous lineup changes, but are known for their hit songs and distinctive vocal harmonies.
How Did You Know?
Mynt
Mynt was a dance music act consisting of producer Ray Roc and singer Kim Sozzi.
I Believe In A Thing Called Love
The Darkness
The Darkness is a British rock band noted for their falsetto lead vocals and glam rock influences.
I Can't Wait
Sleepy Brown
Sleepy Brown is an American singer-songwriter and record producer, best known for being part of the successful production team Organized Noize.
I Don't Wanna Know
Mario Winans
Mario Winans is an R&B producer, singer, and multi-instrumentalist and member of the Winans family, a gospel music dynasty.
I Like That
Houston
Houston is an American singer, best known for the hit single "I Like That".
I Smoke, I Drank
Body Head Bangerz
I Smoke, I Drank by Body Head Bangerz feat. Lil Boosie and Young Bleed was sampled in Diamonds From Sierra Leone by Kanye West (2005).
I'm Ready
Cherie
Cherie is a French-born pop singer who achieved success in the United States with her debut album.
Knuck If You Buck
Crime Mob
Crime Mob is an Atlanta-based hip hop group known for their energetic and aggressive style of hip hop.
Last Train Home
Lostprophets
Lostprophets were a Welsh rock band that disbanded in 2013.
Loco
David Lee Murphy
David Lee Murphy is a country music artist who first charted in 1995 with the song "Dust on the Bottle".
Love Me Right (Oh Sheila)
Angel City
Angel City, also known as Angel City Chorale, is an American choir, founded and directed by Sue Fink.
Move Ya Body
Nina Sky
Nina Sky is an American R&B duo composed of identical twins Nicole and Natalie Albino.
Nasty Girl
Nitty
Nitty is a hip-hop artist and producer best known for this single.
Pull Up
Mr. Vegas
Mr. Vegas is a Jamaican dancehall musician who first gained recognition in 1998.
Redneck Woman
Gretchen Wilson
Gretchen Wilson is a Grammy Award-winning country artist who achieved massive success with her debut album, "Here for the Party".
Rumors
Lindsay Lohan
In addition to her career as an actress, Lindsay Lohan released two studio albums, both of which were certified platinum.
Scandalous
Mis-Teeq
Mis-Teeq was a British girl group, known for their mix of R&B and UK garage music.
Slither
Velvet Revolver
Velvet Revolver was an American hard rock supergroup consisting of former Guns N' Roses members Slash, Duff McKagan, and Matt Sorum, alongside Dave Kushner formerly of punk band Wasted Youth and Scott Weiland formerly of Stone Temple Pilots.
Take Me Out
Franz Ferdinand
Franz Ferdinand is a Scottish rock band that won the 2004 Mercury Music Prize for their self-titled debut album.
Tear It Up
Yung Wun
Yung Wun is a rapper from Atlanta, Georgia, signed to Ruff Ryders Entertainment.
Tempted To Touch
Rupee
Rupee is a soca artist from Barbados who was the first soca artist signed to a major label, Atlantic Records.
The Reason
Hoobastank
Hoobastank is an American rock band best known for their hit "The Reason". They have been nominated for multiple awards including a Grammy.
This Way
Dilated Peoples
Dilated Peoples is a hip-hop group from California known for their conscious rap lyrics.
Turn Me On
Kevin Lyttle
Kevin Lyttle is a soca artist from Saint Vincent and the Grenadines, who scored a worldwide hit with "Turn Me On".
You
Ryan Duarte
Ryan Duarte is a pop/R&B singer who was the runner-up on the MTV show "Becoming Presents: Wannabe".
You're The Only One
Maria Mena
Maria Mena is a Norwegian pop artist who has won multiple Norwegian Grammy Awards.